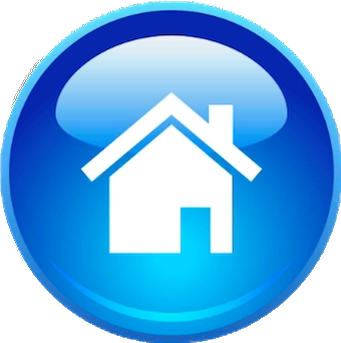 Quran's STUNNING Divine Miracles: [1]

Allah Almighty also promised in several Divine Prophecies that He will show the Glorious Quran's Miracles to mankind:

1- The root letters for "message" and all of its derivatives occur

513

times throughout the Glorious Quran. Yet, all Praise and Glory are due to Allah Almighty Alone, the Prophets' and Messengers' actual names (Muhammad, Moses, Noah, Abraham, Lot etc....) were also all mentioned 513 times in the Glorious Quran. The detailed breakdown of all of this is thoroughly listed here. This Miracle is covered in 100s (hundreds) of Noble Verses.


2- Allah Almighty said that Prophet Noah lived for

950

years. Yet, all Praise and Glory are due to Allah Almighty Alone, the entire Noble Surah (chapter Noah) is exactly written in

950

Letters. You can thoroughly see the accurate count in the scanned images.


Coincidence? See

1,000s of examples [1]. Quran's Stunning Numerical & Scientific Miracles.


Islam also thoroughly rejects as man-made lies the Trinity and Crucifixion [2]. Jesus was also thoroughly called

slave of GOD [1] in both the OT and NT.
What's new | A-Z | Discuss & Blog | Youtube

Rebuttal to Answering Islam's Article "The Objection of Eating Pork"
The article can be located here http://www..org/Q-A-panel/pork.html
Basically the author tried to show that Mark 7:18-23 shows Jesus declaring all food clean.
Here is the passage
"Are you so dull?" he (Jesus) asked, "Don't you see that nothing that enters a man from the outside can make him unclean? For it doesn't go into his heart but into his stomach, and then out of his body." (In saying this, Jesus declared all foods "clean.") He went on: "What comes out of a man is what makes him 'unclean.' For from within, out of men's hearts come evil thoughts, sexual immorality, theft, murder, adultery, greed, malice, deceit, lewdness, envy, slander, arrogance, and folly. All these evils come from inside and make a man 'unclean'."
Mark 7:18-23
However, not everyone believed that this is what Jesus meant. Because the apostles still believed in the prohibition of certain food.
In the Book of Acts the Apostles wrote a letter to the gentiles to abstain from certain foods.
Acts 15:29
29You are to abstain from food sacrificed to idols, from blood, from the meat of strangled animals and from sexual immorality. You will do well to avoid these things. Farewell.
There are also Christians that don't believe that Mark 7 shows that Jesus declared all food clean. You should read them here.....
Recommended Readings
http://www.gnmagazine.org/issues/gn43/meats.htm
http://www.aloha.net/~mikesch/unclean-foods-jesus.htm
Back to Rebuttals, and exposing the lies of the Answering Islam team section.
Contradictions and History of Corruption in the Bible.
Incoherence and Incompleteness in the Bible.
Bassam Zawadi's Rebuttals section.
Rebuttal to Answering Islam's Article "The Objection of Eating Pork". Is eating "any food" allowed or not??
Why did Allah Almighty allow for the Muslims to eat from the "People of the Book's" (Jews and Christians) food?
Biblical Contradictions: Can There Be Food That Makes You Unclean?
Can We Eat the Meat (cooked food-meat) of The People Of The Book?
What does the Quran say about being healthy and eating good diet?
---

What's new | A-Z | Discuss & Blog | Youtube