On Youtube

|

www.QuranSearch.com

| 9/11 100% an Israeli lie

|

A-Z (3000+) | Sections

What's New? 09/25/2021

Entire website's log & feed since 1998
Matthew 7:22-23: GOD sent Jesus to be Christianity's lying spirit.
Jesus' hyperboles [1]
Confusing, incoherent and oxymoronic language, riddles and hyperboles falsely made sinful lawful and lawful sinful (ex: pork became lawful, polygamy became sinful and many other blasphemies and quackery). See also Oxymoron Trinity (100+ verses).
GOD's New Song:
Isaiah 42:10-13 GOD will sing a New Song from Arabia via the gentile Arabian Prophet. Also, Arabia's honorable burdens from GOD Almighty. "heavy honorable burden upon Arabia" (Isaiah 30:27)
Quran declares all Bibles are corrupt.
The Bibles sing praises about boyfriend-girlfriend fornications in an incestuous-like [2] description.

300 years:
300 years before Islam, Paran was Mecca: [1]
Tema in Hebrew means the "south country" (in Arabia)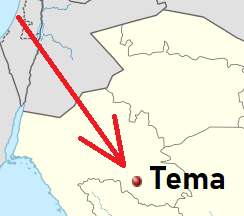 Isaiah: GOD's Truth will come from a far southern land. Mecca is 900+ miles south of Palestine.