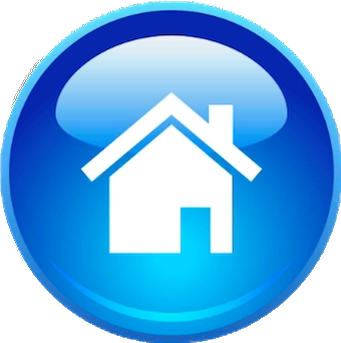 What's new | A-Z | Discuss & Blog | Youtube |

Warning: Medical cartoon picture of male genitals.

The "satanic verses" lie against the Quran refuted below.




A brief debate with CP on Jesus' temptation from Satan for 40 days.

Christian_Prince (CP) is a foul-mouthed loser who got silenced and exposed.

Who killed Muhammad:

My detailed rebuttal from my blog with captured screen shots.
Assuming that David Wood's theory is true.
See detailed rebuttals to David Wood.

Bible Prophets died from poisoning as a punishment from GOD. Was Prophet Muhammad punished by also dying from poisoning?

Also Visit:

Ample Prophets committed blasphemies in the Bible!

What does Islam say about temptation and tumult?

Can a Muslim purposely entice, tempt, or mislead a disbeliever into a wrongdoing? What does the Glorious Quran say about this?

The LIE of the "satanic verses" fabricated against the Noble Quran! Also, what about satan's temptations to the Bible's Prophets?

The sections of this article are:

1- The Divine Claims of the Noble Quran. Refuting the fabricated lie!

- The previous Prophets' blasphemies in the Bible.

2- So what about when JESUS WAS TEMPTED AND "SUFFERED" from satan, and led and taken by him for 40 days? Was Jesus a liar too?

- GOD Almighty allowed for satan to tempt Jesus and cause him to suffer.
- Jesus apparently had second thoughts about GOD Almighty in the NT.
- The words Jesus spoke during satan's 40-day temptations and control over him, were they GOD's Inspirations, or satan's garbage?


3- Jesus violated his own laws on covet and lust!

4- So was Jesus truly better than Prophet Muhammad? What about Jesus' Murders when he was a teenager, and the murders he did in the current New Testament?

- Prophet Muhammad's Sins and seeking of Forgiveness from GOD Almighty.
- Jesus killed a boy when he was a teenager, and he was arrogant toward animals.
- So why didn't Allah Almighty punish Prophet Muhammad in the Noble Quran as He punished King David?

5- Also, what about Jesus' hypocrisy of only bowing to GOD during his desperate times?
6- Conclusion.

1- The Divine Claims of the Noble Quran:

Before reading this section, I strongly recommend visiting Islamic Awareness' article which proves that the entire story of the so-called "satanic verses" is a lie fabricated by the infidels against Prophet Muhammad, peace be upon him. Please visit:

http://www.islamic-awareness.org/Polemics/sverses.html.

Having said that, let us take the worst case scenario and assume that the lie that was fabricated against the Prophet was true:

"Never did We send an apostle or a prophet before thee, but, when he framed a desire, Satan threw some (vanity) into his desire: but God will CANCEL anything (vain) that Satan throws in, and God will confirm (and establish) His Signs: for God is full of Knowledge and Wisdom: That He may make the suggestions thrown in by Satan, but a trial for those in whose hearts is a disease and who are hardened of heart: verily the wrong-doers are in a schism far (from the Truth): And that those on whom knowledge has been bestowed may learn that the (Quran) is the Truth from thy Lord, and that they may believe therein, and their hearts may be made humbly (open) to it: for verily God is the Guide of those who believe, to the Straight Way. Those who reject Faith will not cease to be in doubt concerning (Revelation) until the Hour (of Judgment) comes suddenly upon them, or there comes to them the Penalty of a Day of Disaster. (The Noble Quran, 22:52-55)"

There are several points to notice here:

1- Satan did attempt to throw obstacles in the Prophets' desires in the past, which might have caused them to do and say things that were not inspired by GOD Almighty.

2- GOD Almighty "Cancels anything (vain) that satan throws in." Satan will never prevail, nor will he be able to overpower GOD Almighty's Divine Will.

3- The reason why GOD Almighty allowed satan to temporarily deceive some of the Prophets was to test them and to show them how to overcome satan and his evil.

4- Satan's temptations to Prophet Muhammad peace be upon him never survived in the Noble Quran. None of the "satanic verses" survived in the Noble Quran.

This is all assuming that the story is true from the first place!

The following post gives ample points on Prophets Jesus, David and Muhammad and others possibly going to Hell:

This story originated from the book of Al-Tabari. Here is what Al-Tabari said about his own book and writings:

"Let him who examines this book of mine know that I have relied, as regards everything I mention therein which I stipulate to be described by me, solely upon what has been transmitted to me by way of reports which I cite therein and traditions which I ascribe to their narrators, to the exclusion of what may be apprehended by rational argument or deduced by the human mind, except in very few cases. This is because knowledge of the reports of men of the past and of contemporaneous views of men of the present do not reach the one who has not witnessed them nor lived in their times except through the accounts of reporters and the transmission of transmitters, to the exclusion of rational deduction and mental inference. Hence, if I mention in this book a report about some men of the past, which the reader of listener finds objectionable or worthy of censure because he can see no aspect of truth nor any factual substance therein, let him know that this is not to be attributed to us but to those who transmitted it to us and we have merely passed this on as it has been passed on to us." (http://www.islamic-awareness.org/Polemics/sverses.html) and (Abu Ja`far Muhammad bin Jarir al-Tabari, Tarikh al-Tabari: Tarikh al-Umam wal-Muluk, 1997, Volume I, Dar al-Kutub al-'Ilmiyyah, Beirut (Lebanon), p. 13)
Also visit: What parts of the Bible and Hadiths do Muslims believe are closest to the Truth, and Why?
The Previous Prophets' Blasphemies in the Bibles:
Quran's STUNNING Divine Miracles: [1]
Here are some of my favorite Stunning Numerical and Scientific Miracles in the Glorious Quran that are listed in the main sections, below:
1- The root for message and all of its derivatives, such as messenger and others occurs 513 times throughout the Glorious Quran. The Prophets' and Messengers', peace be upon them, actual names (Muhammad, Moses, Noah, Abraham, Lot etc....) were also all combined mentioned 513 times in the Glorious Quran. The detailed breakdown of all of this is thoroughly listed here.
Coincidence? See 1,000s of examples! [1]. (zip file).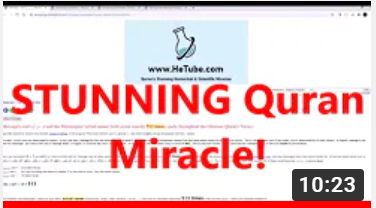 Quran's Stunning Numerical & Scientific Miracles.
2- The Great Miracle. Allah Almighty in the Holy Quran called the Number 19 Miracle "One of the Mighty Ones (Miracles)" (74:30-37) [1] [2]. See the 100s of Noble Verses that clearly testify to this Great Miracle. Also, did you know that Allah Almighty Said in Surat Nuh (that's Noble Chapter Nuh (Noah)) that Prophet Noah lived for 950 years among his people.
Yet, all Praise and Glory are due to Allah Almighty Alone, the entire Noble Surah is exactly written in 950 Letters [1] [2]! You can thoroughly see this in the scanned images that thoroughly verify every single Noble Letter, in the links. Click on the links to see the many other Numerical Miracles in the Holy Quran. Also, see the Numerical Miracles