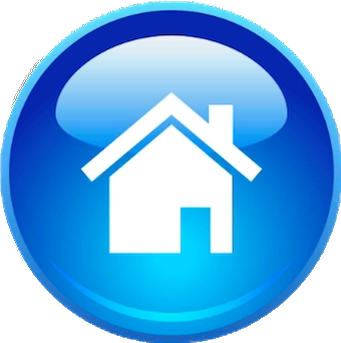 Quran's STUNNING Divine Miracles: [1]

Allah Almighty also promised in several Divine Prophecies that He will show the Glorious Quran's Miracles to mankind:

1- The root letters for "message" and all of its derivatives occur

513

times throughout the Glorious Quran. Yet, all Praise and Glory are due to Allah Almighty Alone, the Prophets' and Messengers' actual names (Muhammad, Moses, Noah, Abraham, Lot etc....) were also all mentioned 513 times in the Glorious Quran. The detailed breakdown of all of this is thoroughly listed here. This Miracle is covered in 100s (hundreds) of Noble Verses.


2- Allah Almighty said that Prophet Noah lived for

950

years. Yet, all Praise and Glory are due to Allah Almighty Alone, the entire Noble Surah (chapter Noah) is exactly written in

950

Letters. You can thoroughly see the accurate count in the scanned images.


Coincidence? See

1,000s of examples [1]. Quran's Stunning Numerical & Scientific Miracles.


Islam also thoroughly rejects as man-made lies the Trinity and Crucifixion [2]. Jesus was also thoroughly called

slave of GOD [1] in both the OT and NT.
What's new | A-Z | Discuss & Blog | Youtube

The following article was sent to me by my two dear friends Rami Abdallah and Qais Ali; may Allah Almighty always be pleased with them. This article originally come from Brother Al-Kadhi's work; may Allah Almighty always be pleased with him.
Is the entire Bible truely the word of GOD?
No credible Biblical scholar on this earth will claim that the Bible was written by Jesus himself. They all agree that the Bible was written after the departure of Jesus peace be upon him by his followers. So, if the authors of the Bible were people other than Jesus, then did they have Jesus or the Holy Spirit in them guiding their hands and dictating to them word for word what to write? As it happens, once again the answer is no. Who says so? The majority of today's credible Christian scholars do. For example:
Dr. W Graham Scroggie of the Moody Bible Institute, Chicago, a prestigious Christian evangelical mission, says:
"..Yes, the Bible is human, although some out of zeal which is not according to knowledge, have denied this. Those books have passed through the minds of men, are written in the language of men, were penned by the hands of men and bear in their style the characteristics of men...."
"It is Human, Yet Divine," W Graham Scroggie, p. 17
Another Christian scholar, Kenneth Cragg, the Anglican Bishop of Jerusalem, says:
"...Not so the New testament...There is condensation and editing; there is choice reproduction and witness. The Gospels have come through the mind of the church behind the authors. They represent experience and history..."
"The Call of the Minaret," Kenneth Cragg, p 277
For example, we read in the Bible the words of the author of "Luke":
"It seemed good to me (Luke) also, having had perfect understanding of all things from the very first, to write unto thee in order, most excellent Theophilus, (Luke 1:3)"
If you consider the Bible the word of GOD, well, it is quite obvious that Luke decided to write his Gospel because he wanted to please the president or the
leader at that time Theophilus. This however has several problems: (1) It compromises GOD because there is a biger purpose than GOD to write the Gospel, (2) It shows that Luke wouldn't have written his Gospel if it wasn't for that leader, and (3) Luke was not inpired when he wrote his Gospel because he said that he decided to write it after he had full understanding of it, which means that he wrote it with his own human words and thoughts and not GOD's.
For a closer look at reliability of the NT and its development dont forget to check out Is the NT really reliable ?
Its a nice direct answer to the highly visited "Christian Think Tank" site.
Is the Bible a Guideline for Human Morality?
Back to Answering Trinity section.
Contradictions and Errors in the Bible.
---

What's new | A-Z | Discuss & Blog | Youtube