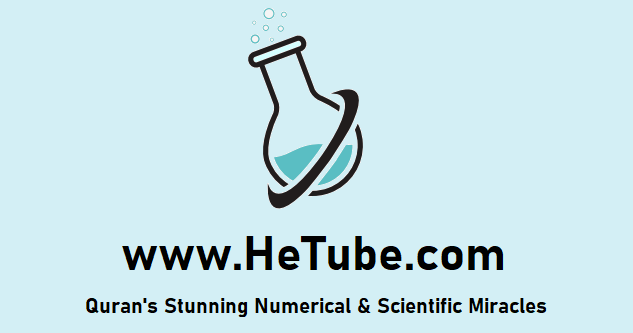 What's new | A-Z | Discuss & Blog | Youtube |

The Farthest Mosque:
Mr. Jochen Katz is trying to create a contradiction in the Noble Quran when it doesn't exist. He said: "At the time this verse was revealed [about 622] Jerusalem was not in the hand of the Muslims but in Christian hand and there was no Mosque at all in this place (not even a church). The Dome of the Rock and the Al Aqsa Mosque (both on the site of Solomon's Temple which had been destroyed A.D. 70 by the Romans) were only began to be build 53 years after the death of Muhammad."
Here is my response to Sam Shamoun's article which is similar to yours:
From https://www.answering-christianity.com/nightjourney_rebuttal.htm
My response:
It is possible that the temple of Solomon was built around 951 BC. The Bible's accounts are not all accurate. Many historical errors were found in the Bible before. The Bible itself recognizes that man's scribal errors, alterations and innovations had corrupted it and it's validity, and turned it into a "lie":
"`How can you say, "We [the Jews] are wise, for we have the law of the LORD," when actually the lying pen of the scribes has handled it falsely?' (From the NIV Bible, Jeremiah 8:8)"
The Revised Standard Version makes it even clearer: "How can you say, 'We are wise, and the law of the LORD is with us'? But, behold, the false pen of the scribes has made it into a lie. (From the RSV Bible, Jeremiah 8:8)"
In either translation, we clearly see that the Jews had so much corrupted the Bible with their man-made cultural laws, that they had turned the Bible into a lie!
Consider the following few examples that consist of historical contradictions in the Bibles:
II Samuel 10:18 talks about David slew the men of 700 chariots of the Syrians and 40,000 horsemen and Shobach the commander.
I Chronicles 1:18 says that David slew the men of 7000 chariots and 40,000 footmen
I Chronicles 9:25 says that Solomon had 4000 stalls for horses and chariots.
I Kings 4:26 says that he had 40,000 stalls for horses
Ezra 2:5 talks about an exile Arah having 775 sons.
Nehemiah 7:10 talks about the same exile Arah having 652 sons.
II Samuel 24:13 So God came to David, and told him, and said unto him, shall SEVEN YEARS OF FAMINE come unto thee in thy land? or will thou flee three months before thine enemies, while they pursue. thee?
I Chronicles 21:11 SO God came to David, and said unto him, Thus saith the LORD, Choose thee. Either THREE YEARS OF FAMINE or three months to be destryed before thy foes, while that the sword of thine enemies overtaketh thee;
How did Judas die?
"And he cast down the pieces of silver into the temple and departed, and went out and hanged himself." (Matthew 27:5)
"And falling headlong, he burst asunder in the midst, and all of his bowels gushed out." (Acts 1:18)
2 Samuel 6:23 Therefore MICHAL the daughter of Saul had no child unto the day of her death.
2 Samuel 21:8 But the king took the two sons of Rizpah the daughter of Aiah, whom she bare unto Saul, Armoni and Mephibosheth; and the five sons of MICHAL the daughter of Saul, whom she brought up for Adriel the son of Barzillai the Meholathite.
2 Kings 24:8 Jehoiachin was eighteen years old when he began to reign, and he reigned in Jerusalem three months. And his mother's name was Nehushta, the daughter of Elnathan of Jerusalem.
2 Chronicles 36:9 Jehoiachin was eight years old when he began to reign, and he reigned three months and ten days in Jerusalem: and he did that which was evil in the sight of the LORD.
26th year of the reign of Asa I Kings 16:6-8
36th year of the reign of Asa I 2 Chronicles 16:1
How old was Ahaziah when he began to reign?
22 in 2 Kings 8:26
42 in 2 Chronicle 22:2
Who was Josiah's successor?
Jehoahaz - 2 Chronicle 36:1
Shallum - Jeremiah 22:11
Please visit: Contradictions and proofs of Historical Corruptions in the Bible.

So the proof that you have in 1 Kings 6:1 through 1 Kings 7:51 is only an estimation, and not an irrefutable proof.
The books of 1 and 2 Kings were written by people who were not anointed from GOD Almighty. Let us look at what the theologians of the NIV Bible said about the books:
From www.answering-christianity.com/authors_gospels.htm
"There is little conclusive evidence as to the identity of the author of 1,2 Kings."
"Whoever the author was, it is clear that he was familiar with the book of Deuteronomy."
(From the NIV Bible Commentary, page 459).
So as we can see, these books only give estimations of men, and not clear Divine Commands from GOD Almighty.
Further responses from me:
From https://www.answering-christianity.com/nightjourney_rebuttal.htm
The Arabic word "Masjid", which means Mosque or Temple, is derived from the root word "Sujood", which means Prostration. A Masjid does not have to be a building decorated with arts and standing on strong pillars. It can be an area of worship where it is surrounded by boundaries; whether it is small walls or stones gathered by men. So it is quite possible that since the area where the modern "Al-Masjid Al-Aqsa" is located in is believed to be the place where the Temple of Solomon was built in, that the Jews used to gather together and do their Prayers and Prostrations to GOD Almighty there. That area can be technically called a Temple or Mosque; a place of Prostration.
That is why "Qubbat Al-Sakhra", which is the building with the golden dome top, was built. It is strongly believed that Prophet Muhammad peace be upon him had set his foot on that land before he was taken up to Heaven and sent back. It was an open land. So to preserve that holy site, the Muslims decided to build Qubbat Al-Sakhra near the Al-Masjid Al-Aqsa. This should prove my theory that the area where the Temple of Solomon was believed to be built in was really an open area that was dedicated for worship. That area was called Al-Masjid Al-Aqsa, which means the Farthest Mosque.
So technically, there is no error in the Noble Quran's claims regarding this matter.
More on this is located at: Al-Isra, The Night Journey "With Proofs" From Christian Sources.
Back to Responses to the so-called "Errors" in the Noble Quran.
---

What's new | A-Z | Discuss & Blog | Youtube