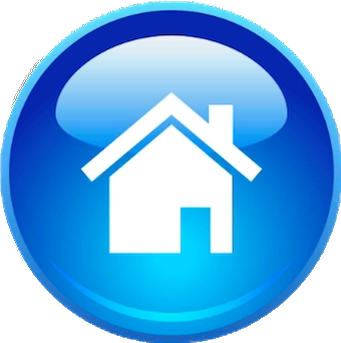 Quran's STUNNING Divine Miracles: [1]

Allah Almighty also promised in several Divine Prophecies that He will show the Glorious Quran's Miracles to mankind:

1- The root letters for "message" and all of its derivatives occur

513

times throughout the Glorious Quran. Yet, all Praise and Glory are due to Allah Almighty Alone, the Prophets' and Messengers' actual names (Muhammad, Moses, Noah, Abraham, Lot etc....) were also all mentioned 513 times in the Glorious Quran. The detailed breakdown of all of this is thoroughly listed here. This Miracle is covered in 100s (hundreds) of Noble Verses.


2- Allah Almighty said that Prophet Noah lived for

950

years. Yet, all Praise and Glory are due to Allah Almighty Alone, the entire Noble Surah (chapter Noah) is exactly written in

950

Letters. You can thoroughly see the accurate count in the scanned images.


Coincidence? See

1,000s of examples [1]. Quran's Stunning Numerical & Scientific Miracles.


Islam also thoroughly rejects as man-made lies the Trinity and Crucifixion [2]. Jesus was also thoroughly called

slave of GOD [1] in both the OT and NT.
What's new | A-Z | Discuss & Blog | Youtube

Did prophets get scared when they saw Angels for the first time?
From https://www.answering-christianity.com/blog/index.php/topic,3365.msg16379.html#msg16379:

Question:

In the bible (both OT & NT) Gabriel appeared to prophets but none of them were physically hurt nor scared. So what's the proof that the angel Muhammad saw was real?

Answer:

This question; again; rose from the ignorance. However, since the question rose let me make this clear once and for all.

*did other prophets get hurt during their prophecies/ visions?
>yes they did. Daniel reported this

"My appearance was horribly changed and I retained no strength."( Daniel 10:8)

it's not only prophet Muhammad (sm) but other prophets also faced physical stress during their visions. In the case of our father Abraham (as), he wasn't even able to see anything and felt unconscious,

"And a great, dark dread fell over him."( Genesis 15:12)

now the question rises why Muhammad (sm) was afraid when other biblical characters weren't afraid of seeing angels?

answer is simple, they were too. And the new testaments reports this too

Zechariah in bible:
"And there appeared to him an angel of the Lord standing on the right side of the altar of incense. And Zechariah was troubled when he saw him, and fear fell upon him."(Luke 1:11-12)

mother Mary in bible:
Mary was greatly troubled at his words and wondered what kind of greeting this might be. 30 But the angel said to her, "Do not be afraid, Mary; you have found favor with God." ( Luke 1:29-30)

and just like them it was Muhammad's (sm) first time.

All these show that what Christians/islamophobis accuse prophet Muhammad (sm) of having is actually because of their lack of knowledge. Prophet Muhammad (sm) indeed was a true prophet from Almighty.
Islam and the Glorious Quran - Questions and Answers.
---

What's new | A-Z | Discuss & Blog | Youtube