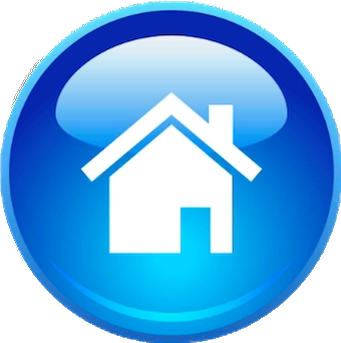 What's new | A-Z | Discuss & Blog | Youtube |

Important Note:
Below, we will see how Jesus in John 8:58 didn't say "I AM". He rather said "I HAVE (seen Abraham before he was even born)". See the proofs from the Greek language below!
John 8:58's deliberate mistranslation of Jesus saying "I AM" with new evidence from the Greek language!
The sections of this article are:
1- The text of John 8:58.
(a)- Jesus was the foretold Messiah and the greatest and final Jewish Prophet.
(i)- Jesus also was the heir who will inherit the earth.
2- The Greek text of John 8:58. My detailed analysis.
(a)- Jesus didn't even say it in Greek!
3- Rebuttal from JewsforJudaism.org. Must read!
4- Conclusion.
1- The text of John 8:58:
Throughout the Bible, Jesus Christ is recorded to have made many claims regarding how GOD Almighty is Higher and Greater than him. These statements should be clear enough to demonstrate and prove that Jesus Christ, the Messiah (anointed, chosen to be the lord/leader/master of the Jews, their final Prophet), is no more than a creation of GOD Almighty. However, Christians often bring few verses that supposedly prove otherwise; that Jesus is GOD Almighty Himself. Such verses are: John 1, John 8:58, Colossians 1:15-16 and perhaps few others. This article will analyze John 8:58 in great details to find out whether or not their claims are true.
Here is how John 8 reads:
(Pay attention to the red emphasis below)
John 8
1 But Jesus went to the Mount of Olives.
2 At dawn he appeared again in the temple courts, where all the people gathered around him, and he sat down to teach them.
3 The teachers of the law and the Pharisees brought in a woman caught in adultery. They made her stand before the group
4 and said to Jesus, "Teacher, this woman was caught in the act of adultery.
5 In the Law Moses commanded us to stone such women. Now what do you say?"
6 They were using this question as a trap, in order to have a basis for accusing him. But Jesus bent down and started to write on the ground with his finger.
7 When they kept on questioning him, he straightened up and said to them, "If any one of you is without sin, let him be the first to throw a stone at her."
8 Again he stooped down and wrote on the ground.
9 At this, those who heard began to go away one at a time, the older ones first, until only Jesus was left, with the woman still standing there.
10 Jesus straightened up and asked her, "Woman, where are they? Has no one condemned you?"
11 "No one, sir," she said. "Then neither do I condemn you," Jesus declared. "Go now and leave your life of sin."

The Validity of Jesus' Testimony
12 When Jesus spoke again to the people, he said, "I am the light of the world. Whoever follows me will never walk in darkness, but will have the light of life."
13 The Pharisees challenged him, "Here you are, appearing as your own witness; your testimony is not valid."
14 Jesus answered, "Even if I testify on my own behalf, my testimony is valid, for I know where I came from and where I am going. But you have no idea where I come from or where I am going.
15 You judge by human standards; I pass judgment on no one.
16 But if I do judge, my decisions are right, because I am not alone. I stand with the Father, who sent me.
17 In your own Law it is written that the testimony of two men is valid.
18 I am one who testifies for myself; my other witness is the Father, who sent me."
19 Then they asked him, "Where is your father?" "You do not know me or my Father," Jesus replied. "If you knew me, you would know my Father also."
20 He spoke these words while teaching in the temple area near the place where the offerings were put. Yet no one seized him, because his time had not yet come.
21 Once more Jesus said to them, "I am going away, and you will look for me, and you will die in your sin. Where I go, you cannot come."
22 This made the Jews ask, "Will he kill himself? Is that why he says, 'Where I go, you cannot come'?"
23 But he continued, "You are from below; I am from above. You are of this world; I am not of this world.
24 I told you that you would die in your sins; if you do not believe that I am the one I claim to be, you will indeed die in your sins."
25 "Who are you?" they asked. "Just what I have been claiming all along," Jesus replied.
26 "I have much to say in judgment of you. But he who sent me is reliable, and what I have heard from him I tell the world."
27 They did not understand that he was telling them about his Father.
28 So Jesus said, "When you have lifted up the Son of Man, then you will know that I am the one I claim to be and that I do nothing on my own but speak just what the Father has taught me.
29 The one who sent me is with me; he has not left me alone, for I always do what pleases him."
30 Even as he spoke, many put their faith in him.

The Children of Abraham
31 To the Jews who had believed him, Jesus said, "If you hold to my teaching, you are really my disciples.
32 Then you will know the truth, and the truth will set you free."
33 They answered him, "We are Abraham's descendants and have never been slaves of anyone. How can you say that we shall be set free?"
34 Jesus replied, "I tell you the truth, everyone who sins is a slave to sin.
35 Now a slave has no permanent place in the family, but a son belongs to it forever.
36 So if the Son sets you free, you will be free indeed.
37 I know you are Abraham's descendants. Yet you are ready to kill me, because you have no room for my word.
38 I am telling you what I have seen in the Father's presence, and you do what you have heard from your father."
39 "Abraham is our father," they answered. "If you were Abraham's children," said Jesus, "then you would do the things Abraham did.
40 As it is, you are determined to kill me, a man who has told you the truth that I heard from God. Abraham did not do such things.
41 You are doing the things your own father does." "We are not illegitimate children," they protested. "The only Father we have is God himself."

The Children of the Devil
42 Jesus said to them, "If God were your Father, you would love me, for I came from God and now am here. I have not come on my own; but he sent me.
43 Why is my language not clear to you? Because you are unable to hear what I say.
44 You belong to your father, the devil, and you want to carry out your father's desire. He was a murderer from the beginning, not holding to the truth, for there is no truth in him. When he lies, he speaks his native language, for he is a liar and the father of lies.
45 Yet because I tell the truth, you do not believe me!
46 Can any of you prove me guilty of sin? If I am telling the truth, why don't you believe me?
47 He who belongs to God hears what God says. The reason you do not hear is that you do not belong to God."
The Claims of Jesus About Himself
48 The Jews answered him, "Aren't we right in saying that you are a Samaritan and demon-possessed?"
49 "I am not possessed by a demon," said Jesus, "but I honor my Father and you dishonor me.
50 I am not seeking glory for myself; but there is one who seeks it, and he is the judge.
51 I tell you the truth, if anyone keeps my word, he will never see death."
52 At this the Jews exclaimed, "Now we know that you are demon-possessed! Abraham died and so did the prophets, yet you say that if anyone keeps your word, he will never taste death.
53 Are you greater than our father Abraham? He died, and so did the prophets. Who do you think you are?"
54 Jesus replied, "If I glorify myself, my glory means nothing. My Father, whom you claim as your God, is the one who glorifies me.
55 Though you do not know him, I know him. If I said I did not, I would be a liar like you, but I do know him and keep his word.
56 Your father Abraham rejoiced at the thought of seeing my day; he saw it and was glad."
57 "You are not yet fifty years old," the Jews said to him, "and you have seen Abraham!"
58 "I tell you the truth," Jesus answered, "before Abraham was born, I am (I have seen Abraham before he was even born)!"
59 At this, they picked up stones to stone him, but Jesus hid himself, slipping away from the temple grounds.
There are few important notes to mention here:
1- In verse 29, Jesus says that he only does what pleases GOD Almighty.
2- In verses 33, 39, 53 and 57, the Jews declare that they are the descendants of Abraham.
3- In verse 37, Jesus confirms that they are Abraham's descendants.
4- In verse 57, the Jews say that Jesus never saw Abraham.
5- (Ample proofs from the Greek language, below, are provided for this one) In verse 58, Jesus DID NOT SAY "I AM". He rather said, "I HAVE (seen Abraham before he was even born)". The following analysis give further proofs for this:
6- It is also highly probable that Jesus was interrupted by the Jews picking up rocks and hurling them at him, hence, he was only recorded to have said "I HAVE" because he wasn't able to finish his sentence.
(a)- Jesus was the foretold Messiah and the greatest and final Jewish Prophet:
Jesus Christ was the foretold Messiah (anointed, chosen, selected). He was the final and greatest Prophet to the Jews. That is why he is the Messiah. A Messiah is a selected King. This means all of the Jews' kings were Messiahs. The Messiah is also the king who will establish the final peace on earth. He is also the Messiah because he will inherit the earth after he defeats the anti-Christ. These points are covered with Biblical references and analysis at:
So most certainly, Jesus being the heir of GOD Almighty doesn't make him GOD Almighty Himself, nor the son of GOD Almighty. Jesus will only inherit the earth. It is a symbolic speech that means that he will rule over earth. The earth will still be under the full authority of GOD Almighty. "Son of GOD" in the original Hebrew means servant of GOD. This is proven in the following articles:
2- The Greek texts of John 8:58:
Let us look at John 8:58 in Greek:
58 εἶπεν αὐτοῖς Ἰησοῦς· ἀμὴν ἀμὴν λέγω ὑμῖν, πρὶν Ἀβραὰμ γενέσθαι ἐγὼ εἰμί.
ἐγὼ (egó) was translated as I.
εἰμί (eimi) was translated as am.
So eimi (εἰμί) and eimai (είμαι) can mean have, am, and few other meanings depending on the sentence and the context.
See the following for more proofs regarding eimi (εἰμί).
Furthermore, in other verses in the New Testament, the Greek of the latter word was translated as "have":
1- John 3:28 αὐτοὶ ὑμεῖς μοι μαρτυρεῖτε ὅτι εἶπον ἐγὼ / ὅτι· οὐκ εἰμὶ ἐγὼ ὁ Χριστός, ἀλλ' ὅτι ἀπεσταλμένος εἰμὶ ἔμπροσθεν ἐκείνου.
"You yourselves testify that I said, 'I am not the Christ,' but, 'I have been sent before him.'"
Furthermore, the following ample English translations further confirm this:
So what did we learn here?
1- εἰμὶ, while it means "am", but it could also mean "have been, was", or be used in reference to something that happened in the past (before the present).
2- As I already demonstrated in the previous main-section, the context of Jesus' response clearly and indisputably referred to Jesus have already seen Abraham before the latter was even born.
3- So even if you still insist on translating it as "I am", you still couldn't deny that in both John 3:28 and John 8:58, above, the "I am" was 100% referring to the past, which in English it would be "I have".
4- In all of this, there is not a shred of evidence that suggests that Jesus was declaring to be the "I am What I am" of Yahweh Almighty in Exodus 3.
5- It is clear that those who insist on magnifying Jesus to this level (the level of Exodus 3), have no evidence whatsoever to support their claim, and they are nothing but desperate blasphemers. They constantly take gigantic leaps in blasphemy to prove their false religion of "conjecture", christianity, which Allah Almighty Had summed up this entire false religion into this Word.
Indeed, the false religion of christianity is no more than a conjecture of men!
(a)- Jesus didn't even say it in Greek!
Let us also not forget a very very important point here, and that is Jesus did not even speak these words in Greek. He spoke them in Aramaic, and we do not have the original texts of Jesus' words. According to the Bible's own theologians, the Bible's books and gospels [2] [3] were:
Written by mysterious men.
Written by an unknown number of men.
Written in unknown places.
Written in unknown dates.
Contain "fictions", and the original manuscripts "had been lost", and contain "fairy tails and fables".
What we have today from Greek is a mere translation to what Jesus Christ had supposedly said. Translations are not originals. Thus, we don't even know what Jesus said in Aramaic to begin with. So the bottom line here is this:
1- The trinitarians have yet to prove that Jesus did say "I am" in Aramaic.
2- Jesus did refer to himself as the "I AM" of Yahweh Almighty in Exodus 3:14.
Not only that, but as I explained above, it is odd that when Jesus decided to unveil his real deity, and claimed to be the "I AM", he ran from the group of people who wanted to beat him up! This all happened right after Jesus supposedly gave his Ultimate Statement about his real deity! Of course, Jesus never gave such statement (the I AM in Exodus 3:14). This is only the trinitarians' desperate wishes and blasphemies. But what matters here is you! Do you see how twisted and blasphemous the trinitarians' logic is?
3- Rebuttal from JewsForJudaism.org:
4- Conclusion:
Trinity is once again dealt a big blow that exposed its falsehood and blasphemies. Trinity is no more than a man-made idol-worship of Jesus Christ. It is a blasphemy and utterly rejected by GOD Almighty in both the Bible and the Glorious Quran. The following verses clearly demonstrate this:
"They surely disbelieve who say: Lo! Allah is the third of three; when there is no God save the One God. If they desist not from so saying a painful doom will fall on those of them who disbelieve. (The Noble Quran, 5:73)"
"Say: He is God, the One and Only; God, the Eternal, Absolute; He begetteth not, nor is He begotten; And there is none like unto Him. (The Noble Quran, 112:1-4)"
"Hear, O Israel: The LORD our God, the LORD is one. (From the NIV Bible, Deuteronomy 6:4)"
"The most important one," answered Jesus, "is this: 'Hear, O Israel, the Lord our God, the Lord is one. (From the NIV Bible, Mark 12:29)"
""Why do you call me good?" Jesus answered. "No one is good–except God alone." (From the NIV Bible, Mark 10:18)"
"God is not a man, that he should lie, nor a son of man, that he should change his mind. Does he speak and then not act? Does he promise and not fulfill? (From the NIV Bible, Numbers 23:19)"
Indeed, Jesus Christ, the man, is only a Messenger from Allah Almighty, and he also was never crucified. Please visit:

Also, when we read Jesus' words, what find:
And on and on and on from quotes of Jesus that prove that he is only a Creation and a Servant of GOD Almighty.
May Allah Almighty enable you to see the Light and the Truth of Islam. And may Allah Almighty send His Peace, Mercy and Blessings upon our beloved and blessed Prophet, Teacher and Role Model, Muhammad. Ameen.
The Overwhelming Scientific Miracles in the Holy Quran.
Muhammad was prophesied in the Bible.
Isaiah 53 and Psalm 91 prove that Jesus never got crucified!
Psalm 91 clearly confirms that Jesus never got crucified!

Psalm 116, 117 and 118 indisputably prove that Jesus Christ never got crucified.
Corruption in the Old Testament.
The New Testament confirms the Apocalypse (Revelation in Greek) of Peter which claims that Jesus never died on the cross!
Crucifixion of Jesus is a lie according to several of the Disciples' early writings.
Also see detailed refutations to Exodus 12:46, Numbers 9:12, Zechariah 12:10 and Psalm 34:20 that supposedly suggest that GOD Almighty was going to get pierced on the cross.
History of Man's corruption of the Bible.
The New Testament was not even written by its original authors.
The "God" title in Isaiah 9:6 was given to others before and after Jesus.
The early Christians rejected Trinity and never believed in it.
Contradictions in the resurrection story in the Bible.
Was Jesus crucified on a tree (according to Peter), cross (according to others), or never got crucified (according to Islam)?
We only believe in Jesus' personal quotes as closest to the truth.

Jesus according to Islam never got killed on the cross. Allah Almighty saved him.
Do Psalm 16:8-11 refer to Jesus' resurrection as the book of Acts suggest?
Jesus was never crucified according to the Gospel of Barnabas.
Isaiah 42-54 seem to predict Islam and the removal of GOD Almighty's Covenant from the people of Israel.
Deconstructing Isaiah 53 & the crucifixion/resurrection of Jesus - Exposing Paul's inventions.
None of Jesus' disciples witnessed the crucifixion. They "all fled" and "deserted" Jesus. This further confirms Islam's claims.
Isaiah 53, Psalm 91, 116 disprove Crucifixion:
See Also:
The "Son of God" Title in the 1 John 2:22
Jesus is Yahweh the Son? See how Christians got this very wrong in the NT, using Jesus' words himself!
Also, is Islam the anti-Christ system according to 1 John 2:22?
Anti-Christ | 1john 2:22-23 | 911 was 100% an Israeli Lie | Boston | 666| Dividing Israel