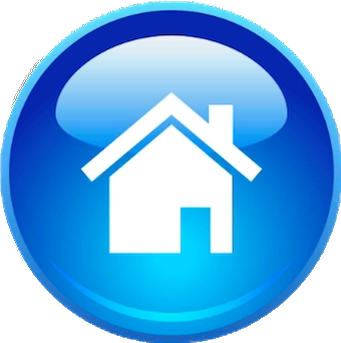 What's new | A-Z | Discuss & Blog | Youtube |

A 12-year old Christian girl getting married in Romania:
The following article was taken from: http://www.cnn.com/2003/WORLD/europe/09/30/romanian.gypsy.ap/index.html
My Purpose: To show the reader that even today, and even among the Christian societies, little girls are given away for marriage at a very young age. So condemning Prophet Muhammad's Marriage from Aisha, which happened 1500 years ago is ridiculous, because not only today little girls get married, but it is strongly believed among Jews and Roman Catholics that Mary was between 12 to 14 when she got pregnant with Jesus.
Activists condemn Gypsy girl's arranged wedding in Romania
Tuesday, September 30, 2003 Posted: 3:58 PM EDT (1958 GMT)
| | |
| --- | --- |
| | Birita Mihai, 15, and Ana Maria Cioaba, 12, walk into a church during their controversial wedding. |
BUCHAREST, Romania (AP) -- Human rights activists and Romanians on Tuesday condemned the arranged marriage of a 12-year-old Gypsy girl, saying it was illegal and a violation of human rights.
Ana Maria Cioaba, 12, was married off Saturday to Birita Mihai, 15. The reluctant bride once stormed out of the church during the service and later told reporters she did not consider herself to be married.
The marriage -- which made the front pages of many Romanian newspapers -- had been arranged by the girl's father, Florin Cioaba, a self-declared Gypsy king.
The forced marriage was a human rights violation, said Mark Percival, the leader of the Romanian Think Tank, a group that fights for democratic reforms in Romania.
"I totally condemn this marriage. It is against European Union legislation. It is violation of the right to marriage because they are being forced into a marriage they don't want," Percival said Tuesday. Romania hopes to join the EU in 2007.
"Romanian authorities ought to take appropriate action to prevent this violation of human rights," he said.
Romanian law allows 16-year-olds to get married if they have parental consent. People 18 or older can marry as they choose.
Romania is generally tolerant of the traditions of Roma, as Gypsies also are known, including the custom of marrying children. Marriages involving children aren't consider legal, and many Roma never marry legally.
"They are messing with the life of a human being. Maybe that girl wanted something else out of life -- not to marry before she was 13," said Valentin Militaru, a 23-year-old computer specialist from Bucharest.
The marriage was unlawful because "it is instigation to illegal sex between minors," said Nicolae Stefanescu-Draganesti, the president of the League for Human Rights. Sex involving people younger than 16 is considered statutory rape in Romania.
Baroness Emma Nicholson, the European Union envoy to Romania, called on authorities to separate the couple.
But Dana Cherendea, an adviser to Florin Cioaba, said the rebellious bride had begun to "resign herself to her fate."
"They spent the (wedding) night together. It was the deal," Cherendea said by telephone.
The girl and her father were set to appear Tuesday evening on Romanian television in a bid to defend the marriage, she added.
"Nobody asked her whether she wanted it," Cherendea said. "It is part of a tradition for Gypsies, and the marriage shows that traditions are respected.
"It is not the one you want, it's the one you get."
Some Facts: [1]
1- The Bible's Prophets, and even Roman Emperors married girls as young as 8! [1]. See also many examples of child-brides from the Bible here: [2] [3 html].

2- Mary got pregnant between the ages of 11 and 14.
3- Joseph was as old as 99 when he married Mary when she was in the age range above.
4- The minimum age for marriage in the US-State of Delaware in year 1880 and up until 1920 was 7 (seven) [2]. See chart here: [1].
5- According to the Jewish Talmud, Prophet Moses and his followers had sex with girls as young as 3 years old [3]. Yes, THREE years old. You read it right.
For ample proofs, please visit this article.
Also visit:
Does the Bible allow for a slave women to be sold as a sex slaves?
What is the minimum age for marriage in the Holy Quran? The Noble Verse that talks about the children "reaching the age of marriage" حتى اذا بلغوا النكاح is elaborated on in great details using several other Noble Verses.
A picture and news paper article about a 9-year old girl from Thailand gave birth
Prophet Muhammad's peace be upon him section.
Prophet Muhammad's peace be upon him marriage from Aisha.
A picture and news paper article about a 9-year old girl from Thailand gave birth.
---

What's new | A-Z | Discuss & Blog | Youtube