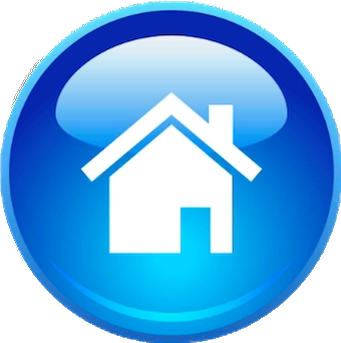 Quran's STUNNING Divine Miracles: [1]

Allah Almighty also promised in several Divine Prophecies that He will show the Glorious Quran's Miracles to mankind:

1- The root letters for "message" and all of its derivatives occur

513

times throughout the Glorious Quran. Yet, all Praise and Glory are due to Allah Almighty Alone, the Prophets' and Messengers' actual names (Muhammad, Moses, Noah, Abraham, Lot etc....) were also all mentioned 513 times in the Glorious Quran. The detailed breakdown of all of this is thoroughly listed here. This Miracle is covered in 100s (hundreds) of Noble Verses.


2- Allah Almighty said that Prophet Noah lived for

950

years. Yet, all Praise and Glory are due to Allah Almighty Alone, the entire Noble Surah (chapter Noah) is exactly written in

950

Letters. You can thoroughly see the accurate count in the scanned images.


Coincidence? See

1,000s of examples [1]. Quran's Stunning Numerical & Scientific Miracles.


Islam also thoroughly rejects as man-made lies the Trinity and Crucifixion [2]. Jesus was also thoroughly called

slave of GOD [1] in both the OT and NT.
What's new | A-Z | Discuss & Blog | Youtube

Please also visit: Rebuttal to Jochen Katz on FOX News' lying on their motto.
The hateful christians of FOX News are barking false lies (not fair and balanced lies) on the Muslim soccer legend Zaiduldeen Zidan!
First of all, the hateful news network FOX News channel that is managed by polytheist trinitarian pagans and zionists proved that they are a complete embarrassment to America and its Media. They pride themselves on being "Fair and Balanced". Let us see how fair and balanced these hateful snakes are.
They wrote:
From http://www.foxnews.com/story/0,2933,202863,00.html:
(Emphasis below are mine!)
Zinedine Zidane Loses His Head
Monday, July 10, 2006
By Neil Cavuto

First off, let me say I know virtually nothing about soccer and even less about this French player, Zinedine Zidane, save this: he head-butted the Italian defender.
I didn't even watch it live. I didn't have to. They kept re-playing it — again and again, everywhere.
I'm told Zidane is an amazing player, maybe the world's best. All I remember is that head-butt, which was not only unsportsmanlike, but rude and stupid too.
The guy who likely ruined France's World Cup hopes and whose ejection likely contributed to Italy's world cup win — all because he acted like an ass. It's the "butt-head" Zidane we know, not the years prior "cool head" we now forget.
It happens all the time.
Remember Bill Buckner? Never mind the former baseball player was a National League batting champ and one of the speediest base-runners ever, we know him simply as the guy who bungled an easy ground ball in the 1986 World Series that should have gone to his Boston Red Sox, but instead went to the New York Mets.
Mike Tyson too. Never mind he chewed up every heavyweight boxer around, it's when he chewed "on" Evander Holyfield's ear that the rest became a blur.
Just like the only thing we remember about Ken Lay is not the new energy paradigm for which he wanted to be remembered, but the biggest corporate crookery for which he surely did not.
It's why the Ed Muskie image that sticks is his crying on a snowy day and the Gerald Ford most of us know is a guy stumbling seemingly every day. Neither image was fair or right. They just were. They just are.
Just like they probably aren't for a soccer player who used his head, all right, but clearly not the brain in it.
My response:
Wow!! Rude and stupid? And he acted like an ass too? Let us see why brother Zaiduldeen Zidan head-butted that roman catholic polytheist trinitarian pagan:
"Media reports, based on interpretations by lip-readers, have suggested that Materazzi called Zidane a terrorist or insulted his mother or sister. Materazzi denies these claims, too." (Source)
So according to the interpreters, brother Zidan's claims about the polytheist trinitarian pagan called him a "terrorist" were true!
Obviously, such racist comments were not taken lightly by brother Zidan. He was fully within his rights to do so! Hey, if someone calls me a Muslim terrorist and he knows well that I am a professional and don't belong to any terrorist group, I would get very offended by it and would probably hit him depending on my mood that day. Brother Zidan was overworked during the soccer game and was probably very frustrated. So I clearly see how such stupid and racist comment could deeply offend him.
I believe, this Muslim brother summed it up best:
"...If we say that all Muslims are terrorists then Muhammad Ali, Kareem Abdul Jabbar, Zinedine Zidane, and Zlatan Ibrahimovic, all these sports stars, are terrorist as well," said Khan." (Source)
So I'd like to now ask those masters of the well-balanced lies, at FOX News, the following fundamental question:
Was brother Zaiduldeen Zidan a terrorist?
Also Visit:
Note to Muslims:
As Muslims, we must be very careful when we comment on the previous Scriptures, because there is always a possibility that there might be Divine Revelations parts in the verses that we might be objecting to. I know that the many of the disbelievers constantly insult and mock Islam all the time, and even lie on their own Scriptures with their "End of Times Prophecies" lies, -where they hijacked even the Bible with their bigotry, hate and lies, - but still dear brothers and sisters in Islam, we must always be very careful when we deal with previous Scriptures, because as Muslims we do believe that they do contain remnants of Divine Revelations in them. May Allah Almighty forgive me, and forgive all sincere Muslims, for any and all mistakes and errors that we may have fell into. Ameen.
See also: Islam's end of times STUNNING Prophecies section.

Zionist Israel will rule the earth with Mighty Evil! (Islamic Prophecy)

The Glorious Quran declared 1,400 years ago that the Israeli Zionist machine will rule the entire earth with mighty evil and power. They will reach "Mighty Heights" علوا كبيرا of evil power and might on earth. See Noble Verses 17:4-8:

Also, Prophet Muhammad, peace and blessings be upon him, made a stunning prophecy about the one-eyed anti-Christ who will rule the infidels and the world: Narrated Ibn Umar: "Once Allah's Apostle stood amongst the people, glorified and praised Allah as He deserved and then mentioned the Dajjal (anti-Christ) saying, "l warn you against him (i.e. the Dajjal) and there was no prophet but warned his nation against him. No doubt, Noah warned his nation against him but I tell you about him something of which no prophet told his nation before me. You should know that he is one-eyed, and Allah is not one-eyed." (Translation of Sahih Bukhari, Volume 4, Book 55, Number 553)" Prophet Muhammad had many visions about the dajjal, and gave many signs about him. Some of the things the Prophet said about the dajjal were literal, and some were vision-metaphors. The most prominent one is that he will be one-eyed. This is both literal and metaphoric. It is literal today because the zionist anti-Christ system is indeed represented by the ONE-EYE symbol as seen in the following images. The metaphors here are Allah Almighty not being ONE-EYED, because nothing can describe Allah Almighty. There is "none like unto Him" (Quran, 112:4). In other words also, the Prophet warned that this ONE-EYED SATANIC system will be a worshiped deity. And that false deity is not Allah Almighty. For ample more details and proofs, please visit link below.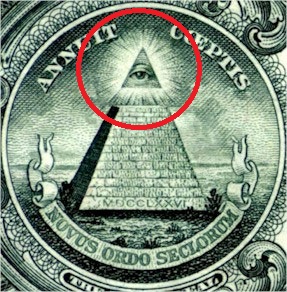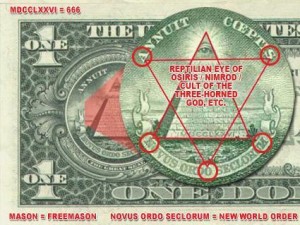 Was the Islamic ONE-EYE Prophecy foretold before Islam in the Bible's Zechariah 11:17? I demonstrated using ample Biblical verses that the ONE-EYED DAJJAL (anti-Christ) was never prophesied in the Bible to be ONE-EYED, nor was this Sign ever given in the Bible to any being. For ample Noble Verses and Hadiths (Sayings of the Prophet), and proofs, please visit: Many references of this Hadith (Saying) exist throughout our Islamic Texts. This is one of the most popular Hadiths and Prophecies of Prophet Muhammad, peace be upon him. And indeed, we are seeing it come to pass before our very eyes. Please also visit:
---

What's new | A-Z | Discuss & Blog | Youtube