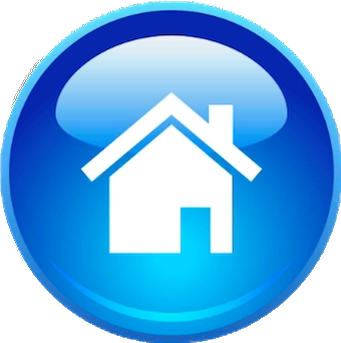 Quran's STUNNING Divine Miracles: [1]

Allah Almighty also promised in several Divine Prophecies that He will show the Glorious Quran's Miracles to mankind:

1- The root letters for "message" and all of its derivatives occur

513

times throughout the Glorious Quran. Yet, all Praise and Glory are due to Allah Almighty Alone, the Prophets' and Messengers' actual names (Muhammad, Moses, Noah, Abraham, Lot etc....) were also all mentioned 513 times in the Glorious Quran. The detailed breakdown of all of this is thoroughly listed here. This Miracle is covered in 100s (hundreds) of Noble Verses.


2- Allah Almighty said that Prophet Noah lived for

950

years. Yet, all Praise and Glory are due to Allah Almighty Alone, the entire Noble Surah (chapter Noah) is exactly written in

950

Letters. You can thoroughly see the accurate count in the scanned images.


Coincidence? See

1,000s of examples [1]. Quran's Stunning Numerical & Scientific Miracles.


Islam also thoroughly rejects as man-made lies the Trinity and Crucifixion [2]. Jesus was also thoroughly called

slave of GOD [1] in both the OT and NT.
What's new | A-Z | Discuss & Blog | Youtube

9/11: The biggest lie in history!
Watch these videos from White-Americans (not Arab-Muslims) proving that the Pentagon bombing was done by a Global Hawk drone! No bodies and no airplane-debris were found! Also, no noise was either recorded or detected by any ordinary person!
Prophet Muhammad predicted the coming of the "dictators" and bad leaders:
There are many signs and events that were prophesied to take place before the Hour. The following is one of them:
Narrated Abu Huraira: "Allah's Apostle said, "When honesty is lost, then wait for the Hour." It was asked, "How will honesty be lost, O Allah's Apostle?" He said, "When authority is given to those who do not deserve it, then wait for the Hour." (Translation of Sahih Bukhari, To make the Heart Tender (Ar-Riqaq), volume 8, Book 76, Number 503)"
It is important to know that the words "dictator", "dictatorship" and "military coup" are modern words that just recently in our days came to existence. Most of the world's underdeveloped countries are ruled by dictators today, and most of these dictators are supported by the bad governments of the West who call themselves "True Democratic Governments".
Take for instance Saddam Hussein of Iraq: The United States and Europe supported him heavily during the Iran-Iraq and he was their best friend, despite the fact that he gassed his people with chemical weapons, because Iran at that time was the West's worst enemy, and it used to consider the US and the West "Great Satan". Today, Saddam Hussein all of the sudden is the West's worst enemy.
These dictatorships and the hypocritical democratic western governments are all bad and evil authorities. They seem to perfectly fit Prophet Muhammad's (peace be upon him) description - "When authority is given to those who do not deserve it, then wait for the Hour" as shown above.
What is the definition of Democracy in Islam? How does Islam practice Democracy?
Does Islam allow for individuals to make their own verdicts and fight the enemy, or should the government do that? What does Islam say about that?
The corruptions and infidel dictatorships in the Muslim world today were prophesized by Prophet Muhammad peace be upon him.
Back to Islam's laws on Wars (Jihad), Peace and Government.
---

What's new | A-Z | Discuss & Blog | Youtube